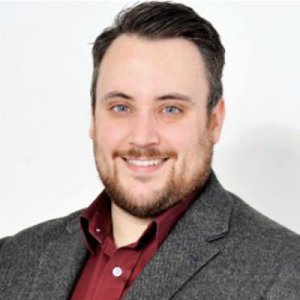 Gregory Souster
BDS DDS MFDS RCSEd and MOrth RCSEd
Specialist Orthodontist
GDC No:178442
Greg qualified from the University of Birmingham in 2009. After completing Vocational Training in South Devon he under took senior house officer posts in; Oral and Maxillofacial Surgery (Royal London Hospital and Princess Alexandra Hospital), Special Care Dentistry (Buckinghamshire) and Paediatrics(Dundee Dental Hospital).
After being accepted onto the specialist training pathway for Orthodontics Greg relocated to Taunton in 2014. During this time he completed his Doctorate in Dental Surgery at the University of Bristol. In 2017 he sat his Membership in Orthodontics exams with the Royal College of Surgeons in Edinburgh. Having successfully passed the exams Greg was registered on the Orthodontics Specialist List with the General Dental Council.
Originally from Luton, Greg is a keen Luton Town FC fan. When he is not supporting his team he can be found riding one of his motorbikes or playing golf (badly).
Windmill Orthodontics Bedale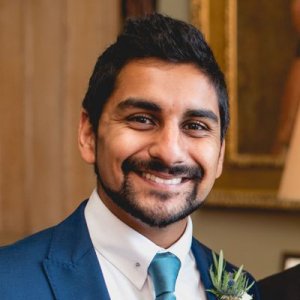 Tarun Mittal
BDS, DDS, MFDS RCSEd, MOrth RCSEd, FDS(Orth) RCSEd
Consultant / Specialist Orthodontist
GDC No. 209511
Tarun is a Consultant Orthodontist at the Leeds Dental Institute. He completed his undergraduate dental training in at the University of Bristol in 2011.
Having always been interested in Orthodontics, Tarun completed his specialist training at Derriford Hospital in the South West gaining a Membership in Orthodontics (MOrth) at the Royal College of Surgeons Edinburgh, whilst simultaneously completing a Doctorate in Dental Surgery (DDS) at the University of Bristol between 2014 and 2017. Following which Tarun undertook consultant training in Yorkshire at the York Teaching Hospital and Leeds Dental Institute, completing his training in 2019, at which point he was appointed as a Consultant Orthodontist at the Leeds Dental Institute.
Tarun works to extremely high standards and uses labial fixed braces, but can also use removable aligners such as Invisalign and invisible lingual braces such as Incognito or 2D lingual. He has won several prizes throughout his career, including the Wilkie Prize in Orthodontics as well as the BDA/Densply Student Clinician of the Year award 2011, the John Gilmour award for outstanding VT in 2012, an International poster prize at the International Association of Oral Oncology in 2013 and the University of Bristol Alumni Prize in 2017
His research has been presented internationally and investigates the treatment outcome of children with Cleft lip and palate. Tarun has published over a dozen peer reviewed research articles, winning the University's Alumni Prize for excellent academic achievement and publication record during his degree and is the Northern Subeditor of the Clinical Effectiveness Bulletin and a peer reviewer for the Journal of Orthodontics, and European Journal of Orthodontics.
Windmill Orthodontics Bedale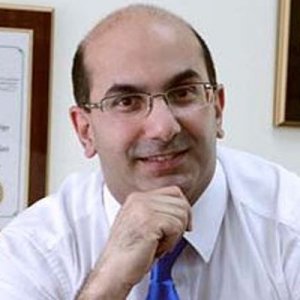 Mohamad Hani Dalati
DDS, MDentSci (Orth), MFDS RCSEng, FDS RCSEd, MOrth RCSEd, FFD (Orth).
Specialist Orthodontist
GDC No. 82896
Dr Hani Dalati is a Consultant Orthodontist and the Medical Director at Tajmeel Specialized Medical Centerin Abu Dhabi, Former Associate Programme Leader (MClinDent in Orthodontics) and a Senior Lecturer at the City of London Dental School, BPP University, a Visiting Teacher to Ulster University and an Examinerfor the Royal College of Surgeons of England for the UK/ Egypt and Malaysia Exams and an Examiner for the DOH of Abu Dhabi - UAE for Orthodontics and Dental Implantology.
Dr Dalati has a number of publications and he is on the editorial and the review panels of a number of Scientific Dental Journals such as the American Journal of Orthodontics and Dentofacial Orthopaedics, and the Cleft Palate and Craniofacial Journal.
He is an invited speaker to a number of National and International Dental and Facial Aesthetics Conferences.
Windmill Orthodontics Bedale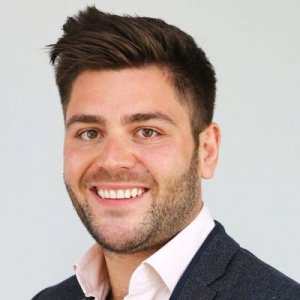 Guy Wells
BDS MFGDP
Dentist
GDC No:85721
Originally from West Yorkshire, Guy graduated from Newcastle University in 2005 and remained in the North East to complete his Vocational Training.
Guy subsequently has worked within both the NHS and privately at practices in Northumberland and Teesside before settling with his wife and two children in North Yorkshire. Guy has been part of the team at Vitality since 2011.
Since qualifying as a dentist Guy has developed professionally by gaining his postgraduate dental diploma allowing him Membership of the Faculty of General Dental Practitioners (MFGDP UK) and has completed a large number of courses learning from world renowned dental lecturers to allow him develop and improve his skills.
Guy enjoys all aspects of dentistry but has a particular interest in minimally invasive cosmetic dentistry, preventative dentistry and helping nervous patients overcome their fears. He has also expanded his interest in orthodontics and has successfully completed the IAS Academy's Advanced Orthodontic Course.
Guy is happy to see regular patients, those requiring a one off cosmetic treatment and is providing more Orthodontic treatment both for NHS and Private patients.
Windmill Orthodontics Bedale
David Watson
BDS.
Dentist
GDC No. 77905
Dave studied dentistry at Newcastle University and qualified in 2000, After qualifying he worked in a busy NHS practice in Stockton.
Dave did further training in Orthodontics as a clinical assistant at North Tees General Hospital.
He now splits his time between here and a general practice in Stokesley.
Windmill Orthodontics Bedale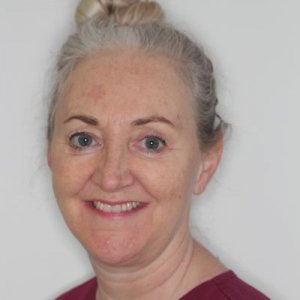 Alison Mason
Dip Orth Therapy RCSEd.
Orthodontic Therapist
GDC No. 158131
Windmill Orthodontics Bedale
Angela Maughan GDC No. 156515
Practice Manager
Windmill Orthodontics Bedale
Alicia Salt GDC No. 221761
Head Dental Nurse
Windmill Orthodontics Bedale
Rosie Coulthard GDC No. 271748
Orthodontic Dental Nurse
Windmill Orthodontics Bedale
Abigail Dixon GDC No. 267043
Orthodontic Dental Nurse
Windmill Orthodontics Bedale
Rebecca Sellers GDC No. 250027
Orthodontic Dental Nurse
Windmill Orthodontics Bedale
The General Dental Council (GDC) are the governing body who set standards in dentistry which registered dental professionals must follow. They produce advice for patients including lists of questions you might want to ask during your appointments.
For further information you can can visit their website www.gdc-uk.org
By law, all dentists, dental nurses, dental technicians, dental hygienists, dental therapists, clinical dental technicians and orthodontic therapists who provide your dental care must be registered with the GDC.
GDC registration numbers of all of our team can be found above.
While on the GDC register you can expect dental professionals to keep their skills up to date through continuing professional development. They also need to meet gdc standards.
There are nine principles registered dental professionals must keep to at all times.
As a GDC registrant dentists must:
Put patients' interests first
Communicate effectively with patients
Obtain valid consent
Maintain and protect patients' information
Have a clear and effective complaints procedure
Work with colleagues in a way that is in patients' best interests
Maintain, develop and work within their professional knowledge and skills
Raise concerns if patients are at risk
Make sure their personal behaviour maintains patients' confidence in you and the dental profession