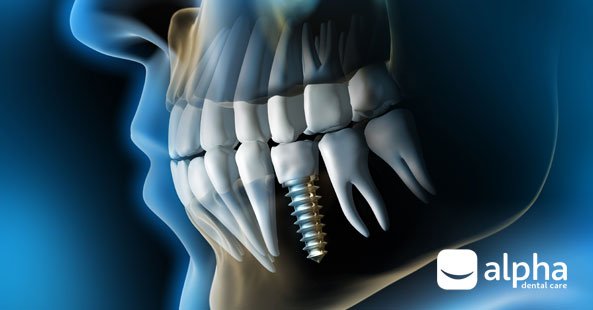 During these unprecedented times we would like to give you some useful tips to help you resolve and reassure any possible dental implant related concerns you may have.
Recently placed implant(s)
If you have had implant(s) placed in the last week or two you will be due to have the stitches removed soon. You will have been informed if these are dissolvable or not. If they are dissolvable then there is no urgency to attend the practice, stay safe at home. A member of our team will give you a call to check on how you are doing. If the stitches are not dissolvable please contact the practice and we will arrange an appropriate time to have them removed.
3-month healing phase
After having had the implant(s) placed you will have a 3-month gap before the next stage of treatment, implant expose. Due to the current situation, several of our patients will be waiting longer than 3 months before this is carried out. Please do not worry, no harm will be done to the implant or you if this stage is not carried out after 3-months. This stage can be carried out any time after 3 months.
Implant expose
This stage is routinely carried out 3 months after placing the implant. Some patients will have had this part of the treatment already carried out. You will have had a small circular disc called a healing cap or healing abutment placed into the implant that protrudes through the gum. It is very important that this cap/abutment is kept very clean. You must brush the cap directly with your toothbrush (electric or manual) twice a day just like your teeth to keep it clean. No harm will be done to it. If it is kept clean and the gums around it healthy you will minimise any risk of problems.
A common issue with these healing caps is that over time they can become loose. Do not be concerned if this happens. Carry on brushing it and it will unwind fully and drop out. Keep the cap in a safe place. The gum will heal over the top and close the hole. Under current guidelines this is not a dental emergency and so you do not need to attend for any treatment. However, please do give us a call so we can make a note of it and plan to get you booked in as soon as we are able to resume normal services. It would also be very helpful if you can send a picture of the cap so that we can reassure you no further intervention is required.

Implant impressions
A small number of patients will have had impressions (moulds) of their teeth carried out to make the implant teeth or to start the stages to make the teeth. With the Government's advice regarding social distancing and our governing bodies advice of not using any aerosol generating procedures, most laboratories will have closed or significantly limited the work they will be carrying out. Rest assured that when the time comes to fit your new teeth, if there are any adjustments, discrepancies or need for remaking you will not be charged for these. Many cases will be routine and we will be able to fit your new teeth with minimal disruption, once we are able to resume our normal service.
Completed Treatment
If your implant treatment has been completed, you will have been placed on our implant recall list. If you are due your implant check-up, this will be postponed until we are able to resume normal service.
Complications which may occur which are not deemed an emergency:
Loss of a healing abutment. If the healing abutment (Small metal stopper protruding through the gum) can occasionally come loose during the healing phase. This is not a problem and can remain out during the healing phase and beyond.
Loss of a dental implant. If the dental implant becomes loose and falls out the area will heal as normal. Please contact the surgery to advise of the situation and we can make appropriate arrangements to assess you for further treatment after it is safe to do so.
Loss or loose implant crown. If the implant crown has fallen off, simply keep the crown safe and the area in your mouth that the crown once fit clean. Contact the surgery to advise of the situation. If the implant crown is loose and causing pain contact the surgery for further advice.
Broken/chipped implant crown. This is not an emergency and no treatment is necessary.
Complications which may be deemed emergency care:
Pain, swelling, with facial swelling associated with a dental implant or teeth
Trauma due to a fall, RTA which has fracture, loosen or avulsed your implant/teeth.
https://riverdalehealthcare.com/wp-content/uploads/2019/09/dental-implant-product.jpg
310
593
Chris Thomas
https://riverdalehealthcare.com/wp-content/uploads/2022/10/riverdale-nav-logo.svg
Chris Thomas
2020-04-02 13:22:20
2020-04-30 09:31:23
Having Dental Implant Treatment in the middle of Coronavirus Outbreak